( 0 Votes )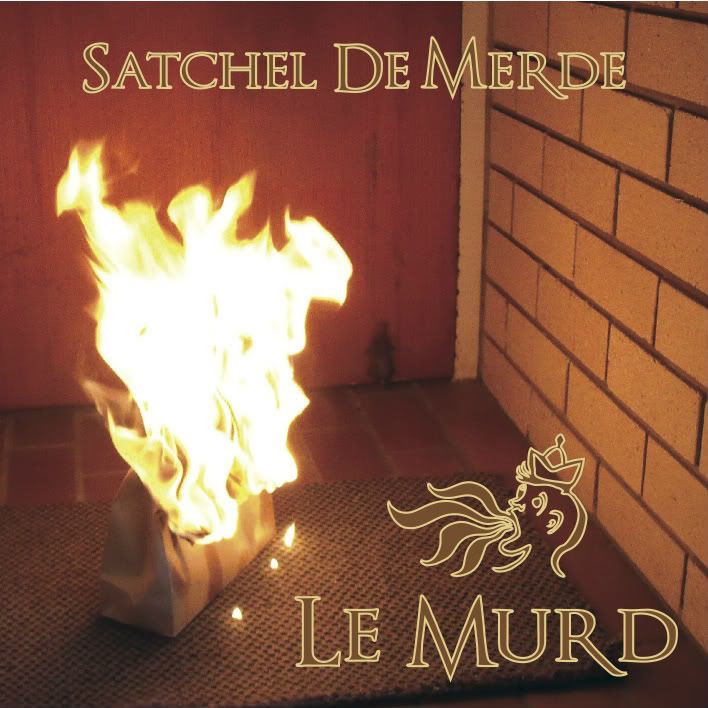 The set list swelled steadily through the next few months, eventually getting to the stage where the band had 15 songs in a half hour set. These included an epic (for Le Murd) 4 minute tribute to the Iron Chef TV series star, Hiroyuki Sakai, the outrage of Dirty Side of Green (about governments and huge multi-national companies that market themselves as ecologically responsible when they are just the opposite), the more laid back hard rock of Bluebags(about a Newtown Jets rugby league supporter who can't "score"), Password?Rage!!!(a hardcore outburst about forgetting or losing computer security codes and passwords)and the mighty Individuation(the process of self discovery and evolution to the Higher Self).In August 2011, the debut 6 track EP Satchel de Merde was recorded, again by Jeff Lovejoy, and mastered by Ben Wever. It contains thumping remastered versions of Vomit to Live and Oxygen Thieves, plus Tart Fuel (satirising drunk, drugged up groupie types), Pompous Old Fucks, Walkin' Dead (a blast of vitriol aimed at reality TV show participants sung by Sheiser) and the "touching" true stories of Touchin' Cloth (3 vignette style verses about shitting one's pants in public situations, mainly sung by Scata) with original design/artwork by Julia Shite and Paul Merde. Lyrics are included as well.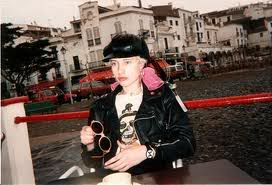 The EP was put up on iTunes and distributed at gigs with shirts and other merchandise created by the band and Julia Shite.By now the band had finally started their first live shows in November 2011 playing with other recently formed punk bands such as Sucker Punch, Poor Taste, Crooked Face, Black Pancake, Collins Class, Whiskey and Speed et al on the burgeoning Brisbane, Gold Coast, Sunshine Coast and Redcliffe punk scenes into 2012.
Word of mouth is spreading fast on line and on the ground about the innovative punchy songs and bone crunching live sound of Le Murd...stay tuned for future songs like Vinyl Arrival (about a wannabe "bear') , Battin' For the Other Team (a song about gay cricketers), Barnacles(a sea shanty about the similiarities between removing genital warts and breaking up with a girl) and This Has Never Happened To Me Before (about erectile dysfunction and premature ejaculation)....
Sung by Stav Scata and Paul Merde, who wrote the verses they sing(1&2 Scata, 3 Merde)....Merde had most of the riffs and Scata helped refine and arrange them...Sheiser added his bassline, Bogswell his drums and Touchin' Cloth was born...
Everyone has a shit story or two, we just turned ours into a song...
The 3 verses are actual 100% real stories of public, pants destroying shitting incidents...
Verse 1 is a tale of borrowing a pair of board shorts from someone, then defiling them after drinking chocolate milk while walking on the street , fully unaware that you are in fact lactose intolerant...then fielding the inevitable "where's my shorts?" questioning..
Verse 2 refers to scarfing a dodgy beef korma at a music festival, the subsequent long wait in the queue for a Porta-loo, which turns out to be too long, thus filling the pants and having to flush the soiled underwear...skulking sheepishly back to the mosh pit...
Verse 3 starts with a bus ride going down the Houghton Highway (the bridge across Bramble Bay into Clontarf) and begging the driver to let you off between stops to crap in the mangroves near the bridge exit following the previous night's kebab...and having to wash your dirty arse with the waves of Bramble Bay , in full view of passing traffic...
Finally those who've suffered these sort of events can feel like they are no longer alone, because Le Murd had the courage to stand up, shit their collective pants and write a punk song about it...