( 0 Votes )
I've Heard it a million times before! Seem's like the same Dream killers that say harmful things to those who are living a dream justify it by saving "It's only because we care" Then the rants and raves of what you should be doing with your life just pour in. Yes it's true in life for some a dream won't happen the exact way they wanted! I'm not saying That don't mean somehow that the pursuit of dream didn't help make them who they are today.
We all must reinvent ourselves for various reasons, life forces us at times to do so. For some maybe it's a new born child, for work reasons, maybe you don't want to be in the lime light and wish to do something music related behind the scenes. The twist's and turns of the winding road of life are astonishing and help to fuel this thing called Rock and roll! Nothing is worse than seeing a person who truly has no passion in life to me that's a curse I could never imagine living.
When I say rock and roll it's Not just the loud music, groupies, copious amounts of things sure to decrease your chances of living past 35! No I'm speaking about the will, the hunt, the insatiable thirst to reach your dream! Most trying to make it in music have been through hell! There is something about the musician mind that makes lasting peace hard to find. Beyond the darkness the amount of dedication needed to play well is mindblowing! There are many stories of guitar virtuoso Steve Via locking himself in a basement for a few years spending thousands of hours shredding to perfect his craft.
Yes they get the woman, sure they have a strong middle finger! Beyond the f bombs, long hair and the biker look most musicians tend to share similar attributes. For example Most every guitar player reminds me of Macgyver. The foot petals, amps, the tricks of the trade are enough to convince me most guitar players are born mad scientists! Most good singers always seem to have some conflict about them, Not saying it's bad but I have yet to meet a simple singer songwriter. Beyond having that swagger for the ladies singers see to live for the limelight which makes them rare.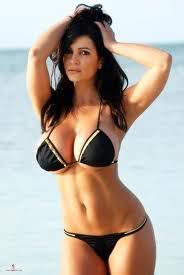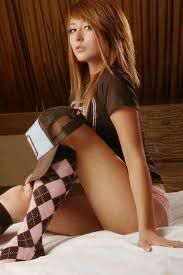 Drummers tend to be ultra aggressive and seem to be the lion tamer of the band. I think most drummers dream about throwing drum stick's at members of the band when they miss a part of the song or piss them off, in fact I've heard stories of band fight's starting out just like that!
Bass players are a different breed and come from another planet! Most pick up the bass, play a few strings and think it's an easy instrument to play. Nothing can be further from the truth! Bass is the easiest instrument to pluck, to make it sing is entirely different reality! You can hear The bass in old Motown song's where just the drums, bass, a vocal hook wrote some of the best songs ever recorded. Song's like "Heard it through the Grapevine" and countless others. The red hot Chillie Peppers are another great example of a band with a real bass player The song "Give it away" and "Under the Bridge are opuses to emulate if your a serious bass player!
To many bass players today hug three notes and never learn how to incorporate melody into the equation of the song. It's funny many good guitar players can't play bass which is odd really seeing they both have scales and strings. Something about the bass is just something you are born with I suppose. I think most bands would have better luck finding big foot than a solid bass player!
Nobody seems to bring up I.Q and the Average Musician. This is a taboo subject somehow the idea that they guy on stage picking up the woman that won't talk to you is threatening to the average person! Most musicians I know play chess, read books, are into Martial arts, great with computers. To add to the list of attributes musicians are born with the ability to think quick on their feet and will talk about deep things that range from the chicken the egg to how the world was created. A world without those willing to create or use their imaginations would be a boring world indeed! We should all thank musicians for making our world an interesting place.
Re-inventing One's self is a great thing, It's happened to me almost 20 times in my life and each time I become an even stronger version of my prior self. The idea that one will just quit something they put most themselves into is Insane! Changing a part of your life is wonderful but the blessing is knowing the difference and sharing with others about the journey. I know I'm getting deep here but to get music one must examine the heart's, minds and soul's of those involved which is pretty much the entire earth so good luck with that.
People often say "Yeah I'm gonna get in a band" Truth is they are entering a family. The fabric of music is life, everywhere you go in life there is music! If you don't believe me just take a note pad and write notes through out your day. When you wake up to your alarm clock there is music, when you car pool with your co-worker listening to their favorite station there is music! As you watch T.V in the break room music will be on the show you are watching, commercials etc... When you get off work if you go on a date what's one of the first ten questions you ask to learn about a person?So what's type of music do you listen to? What's your favorite band! If you have a romantic dinner with a hot girl and you want to fully enjoy the night how would you get her in the mood? Music not only set's the mood but it's everywhere, in all we are and all we do! It's like your hands, your feet, your eye's, if there was no music in the world I think the silence would truly kill some. Can you imagine a funeral without music of some sort's? It's everywhere, so much so I think we are all addicted! Can you imagine going to a bar to have a nice cold relaxing beer with you music? How about going to a club to party and dance with No music! So music is everywhere, it's world wide and for some just as important to them as the air they breath.
So, Dream, Dream big, dream hard and Make All your dreams happen! No dream killers here! Nope! It's ok to live, to dream, to reinvent yourself! Never forget where you came from! Always have the courage to go for it! I know people who have amazed me, Some I met just this week! What I learned from them is priceless. I've learned there is only one Way to this music business and without this one thing the door's of music will remain shut!
Karma rules at the top of the music business, some upset with their lack of contacts call it networking! Truth is people who have made it to the top have allot to loose and are a great judge of Character. If they bring you in it's a reflection of them and beyond the upside of a project protecting one's way of life is a primal instinct. Think about it if your an asshole why should a person at the top bring you into their world? What's in it for them if in the end your a risk to all they've work for their entire life! Being a good person is more than a good thing or Karma it's required to do anything in the music business!
If you have a good mindset and your of the highest quality as a person i.e. Your respectful, kind, a good person who work's hard at music door's will open for you over time. I heard this from a life long musician who's toured the country most his life and to me it's the bible truth! I had a moment while talking with him on the phone and said, "I suppose if your Karma is off it's impossible to really break into this business" there was a long silence then we both had a long laugh and the truth was formed. If you want to make it in this business you will need to amass a team, a support system. You will need help from the top and from those around you and Having a high Karma and being liked is not only a requirement of this business but if you don't have it this dream called Music may be impossible and seemingly out of reach.
There will be those who claim some who are famous at the top just don't care, that by them not caring they create a lure to them that makes fan's go crazy. I'm 100% sure that's not how they got their start! No anyone who is anybody got their start by hard work, writing the best song's possible and somehow they had Magic, a connection with people who got them onto the stage to realize their dreams. Just note whatever your costume is, your stage show, No matter if you sing or scream. The stage you are on was built by someone other than yourself, the tickets to see you were bought by someone who worked hard for the money to see your show! The song on the radio that pay's for your mansion over looking the Hollywood hills came from the hard work of your marketing department making sure the record and your tour was a hit! No man or woman is an Island onto themselves, we need others in life and even more so in music. It's hard to make it even if your doing all the right things, and Impossible to open doors shut by your lack of caring about others. Music is a Marathon and surrounding yourself with the highest caliber people is a sure bet to reach your potential no matter where your at in your music career or how much life forces you to re-invent yourself.